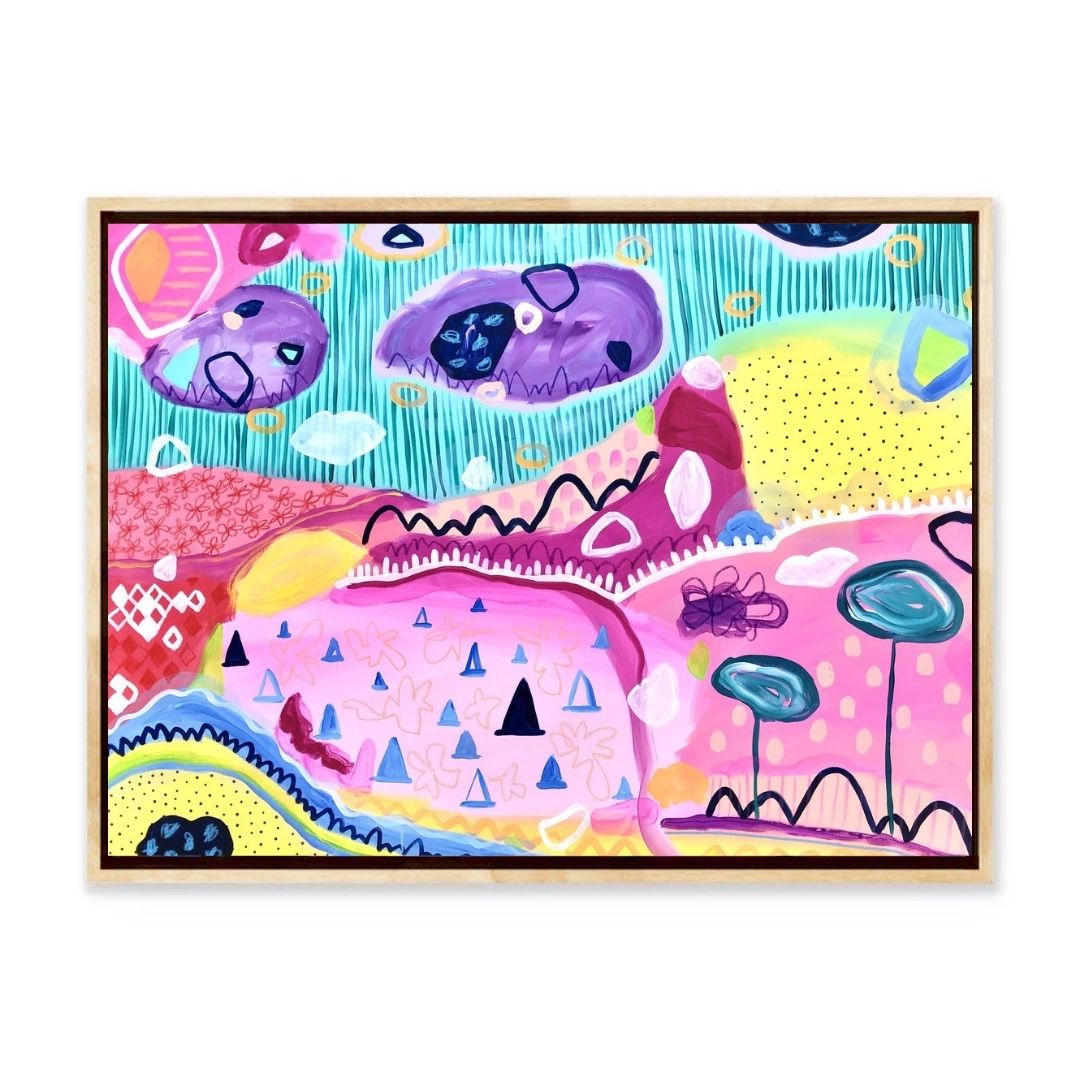 Pink Lake Original
This abstract painting is inspired by the pink salt lake in Melbourne right below the West Gate Bridge. The small lake turns a deep, dark pink when algae growing in the salt crust at the bottom produces a red pigment as part of its photosynthesis process. It's a natural occurrence and has been happening the last couple of years when the conditions are just right.
90cm x 120cm
Framed in American Ash
*Pick up available from Deb's studio in Aspendale, Vic. Alternatively, please contact Deb for a courier quote.