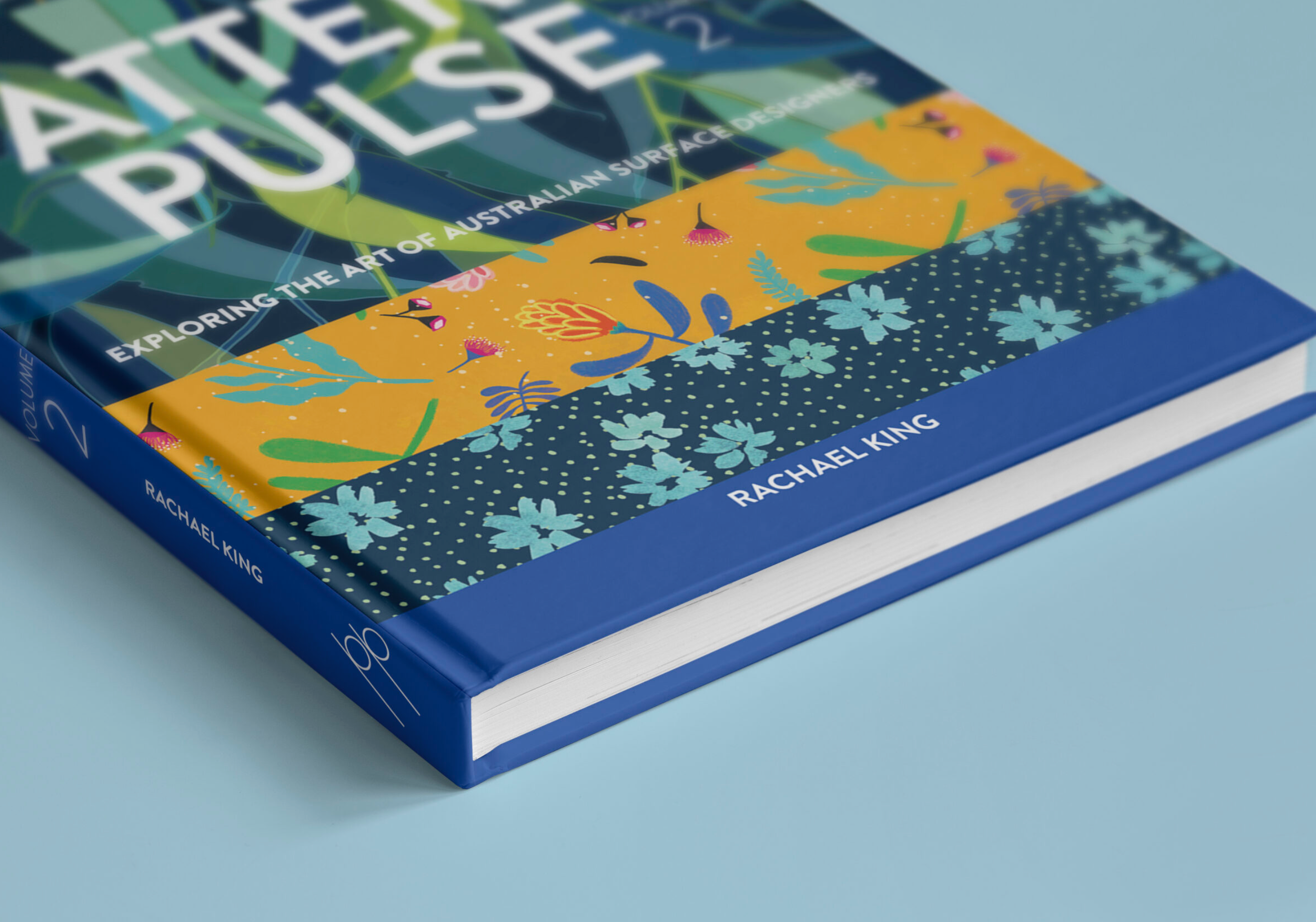 Pattern Pulse Book Volume 2
Deb was thrilled to be one of the Australian Artists contacted to feature in the latest volume of Pattern Pulse by Rachael King, a follow up the the popular first Volume, this compendium showcases 100 of Australia's most talented surface designers: people who create the artwork that adorns the surfaces of everyday objects we use, and the fashions we wear.
Whether you are an artist seeking inspiration or a creative needing a new coffee table book, read about their careers, their processes, and heed their words of 'insider' wisdom. Dive into a glorious catalogue of colours and shapes created using analogue and digital techniques. Learn about why this corner of the art world is so dynamic, where continuously evolving digital processes allow manufacturers to print artwork on a vast array of surfaces.
Experience the unique flora and fauna of Australia through the eyes of these imaginative and talented creatives. Welcome to the exciting art and unique lives of Australian surface designers.