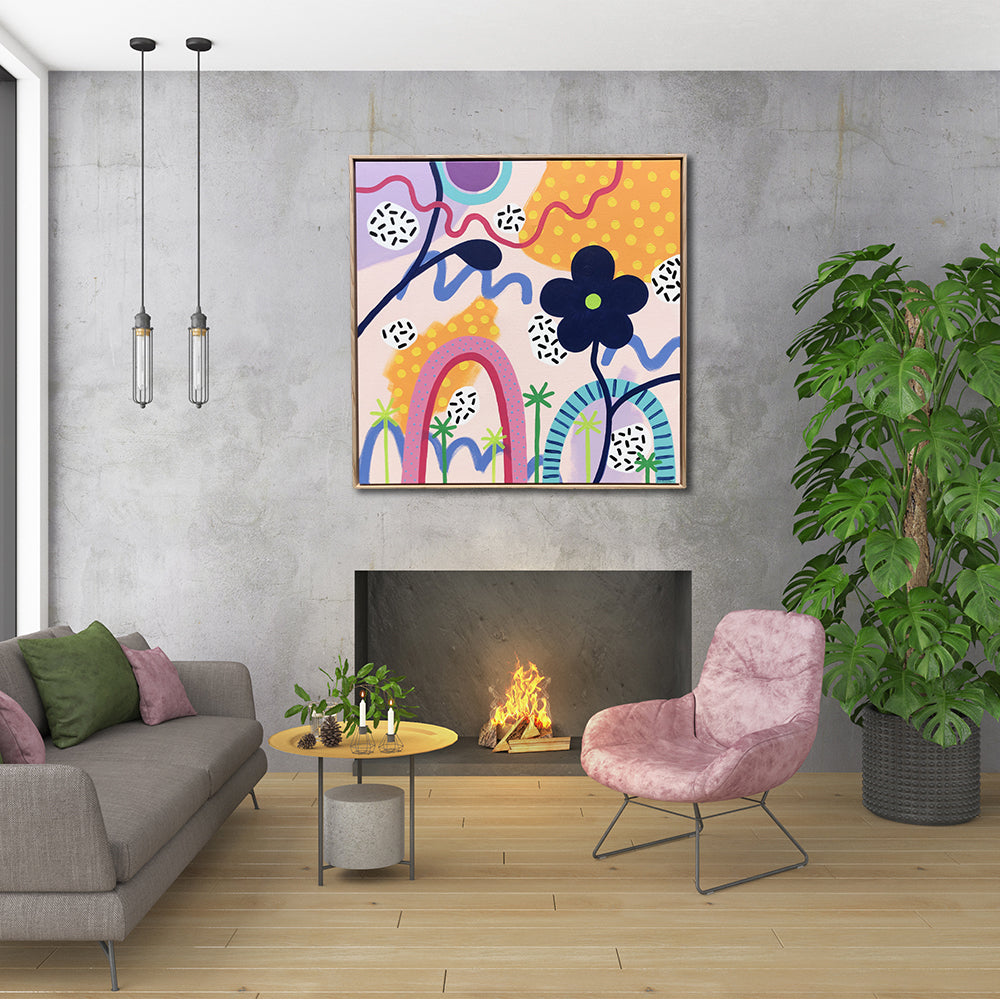 No Worries Original
Inspired by the 'Rainbow of Hope' Mural Deb completed at The Shirley Burke Theatre during the Covid-19 pandemic in 2020. This artwork emits positive vibes and hope for the future. It represents and portrays a very difficult time in a positive light.
90cm x 90cm

Framed in American Ash
Please contact Deb at hello@debmcnaughton.com for a courier quote.