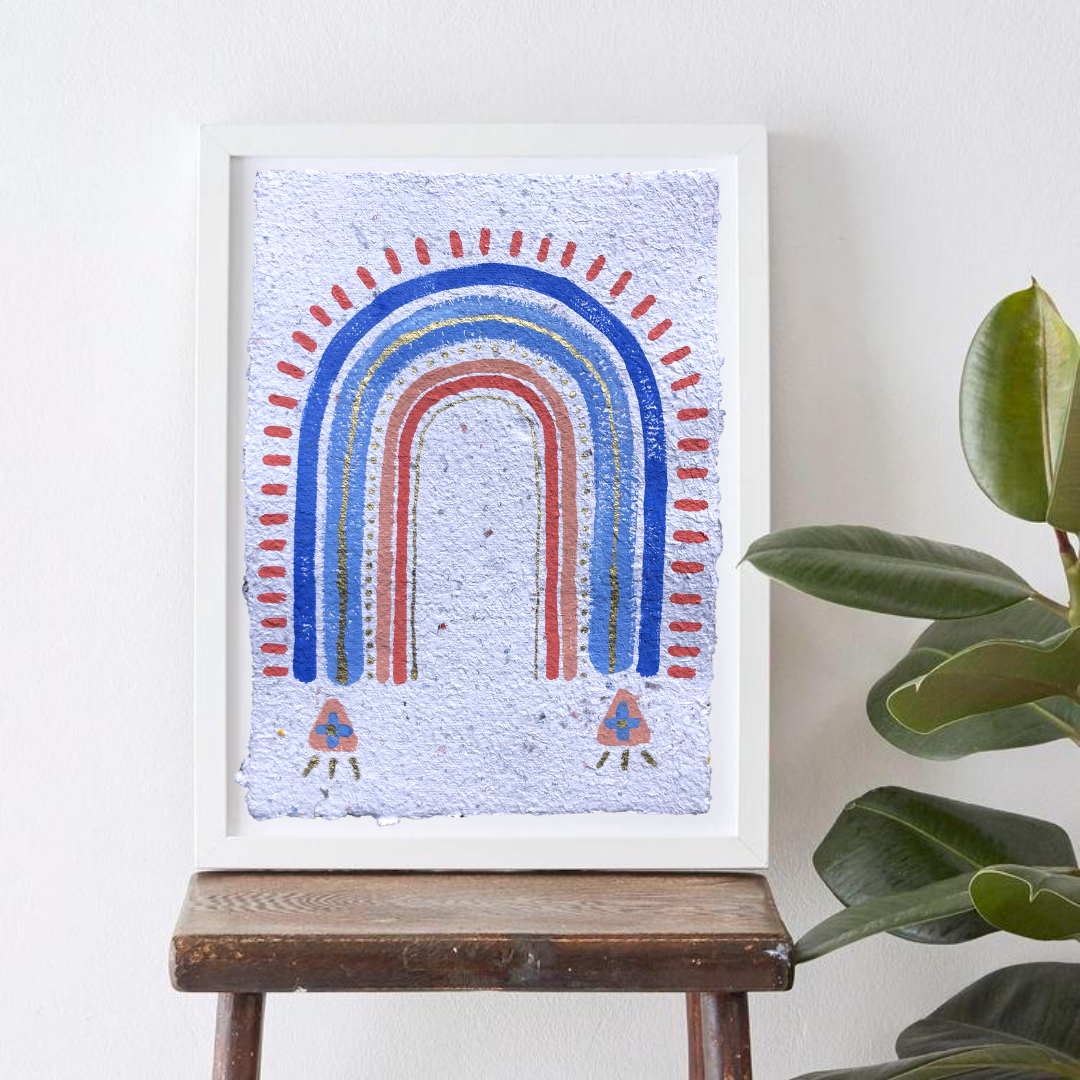 Hand Made Paper Rainbows - Penelope
Original handmade paper rainbows by Artist Deb McNaughton.
Turning business admin waste into whimsical, recycled handmade paper works of art – giving them new life and new purpose. 
Please see my video above for the complete process.  Each original piece of A3 paper is created over a lengthy process in the studio. First, admin waste is shredded, soaked and blended into pulp. Next, a mould and deckle is used to make individual A3 sheets of paper, sometimes taking up to a week to fully dry. 
The paper is then hand painted to create unique one-of-a-kind rainbows to represent new life and new purpose. Although individually different in appearance, each rainbow is adorned with hints of gold to represent luck and good fortune.
Paper is naturally rippled due to the organic drying process and is not exact A3 dimensions as a result of it's rough, deckled edges. 
Artwork is unframed and shipped in a sturdy non-bend envelope. 
Due to the delicate nature of the handmade paper, it is recommend the artwork be professionally handled and framed to preserve the quality and prevent accidental damage.