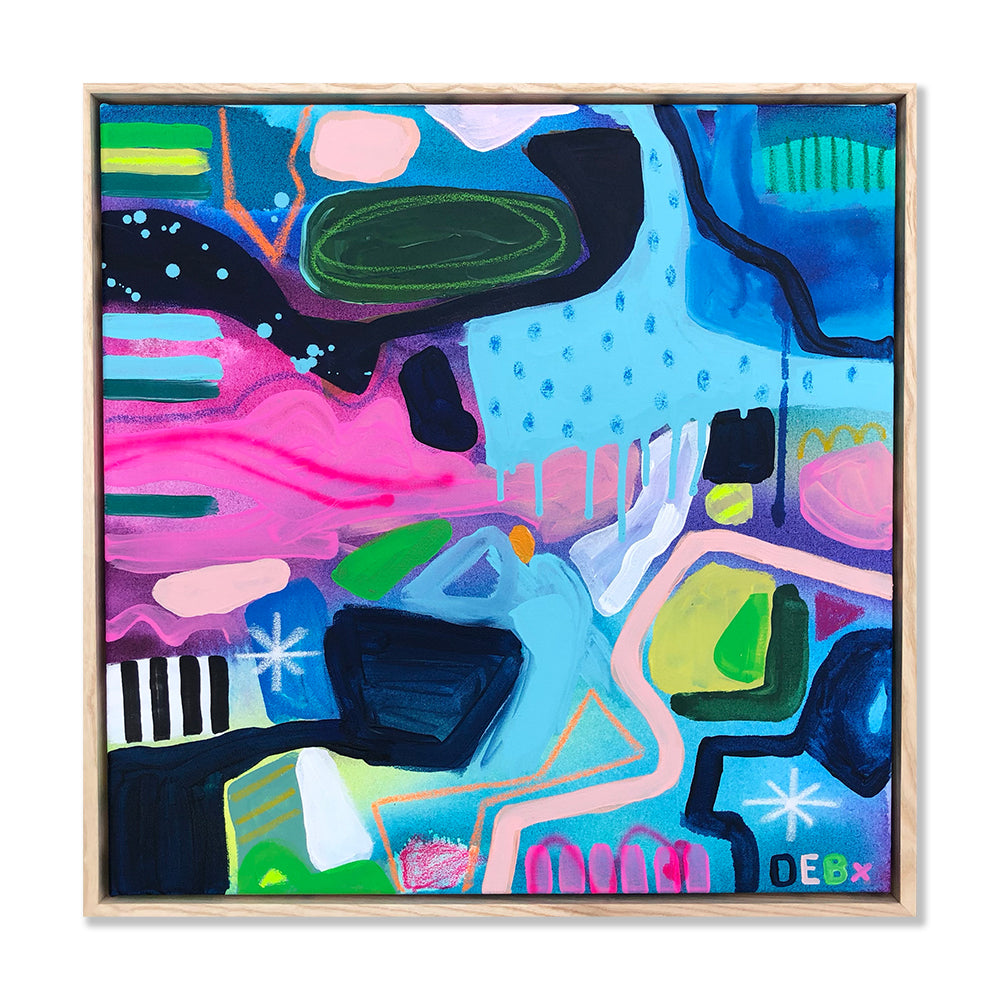 Grateful
Created during a worldwide pandemic, this piece is an expression of all the feelings. Named 'Grateful' as a reminder to focus on what we can be grateful for, rather than slipping into the doom and gloom.
50cm x 50cm
Framed in American Ash
*Images not to scale
*Pick up available from Deb's studio in Aspendale, Vic.
Alternatively, please contact Deb for a courier quote.