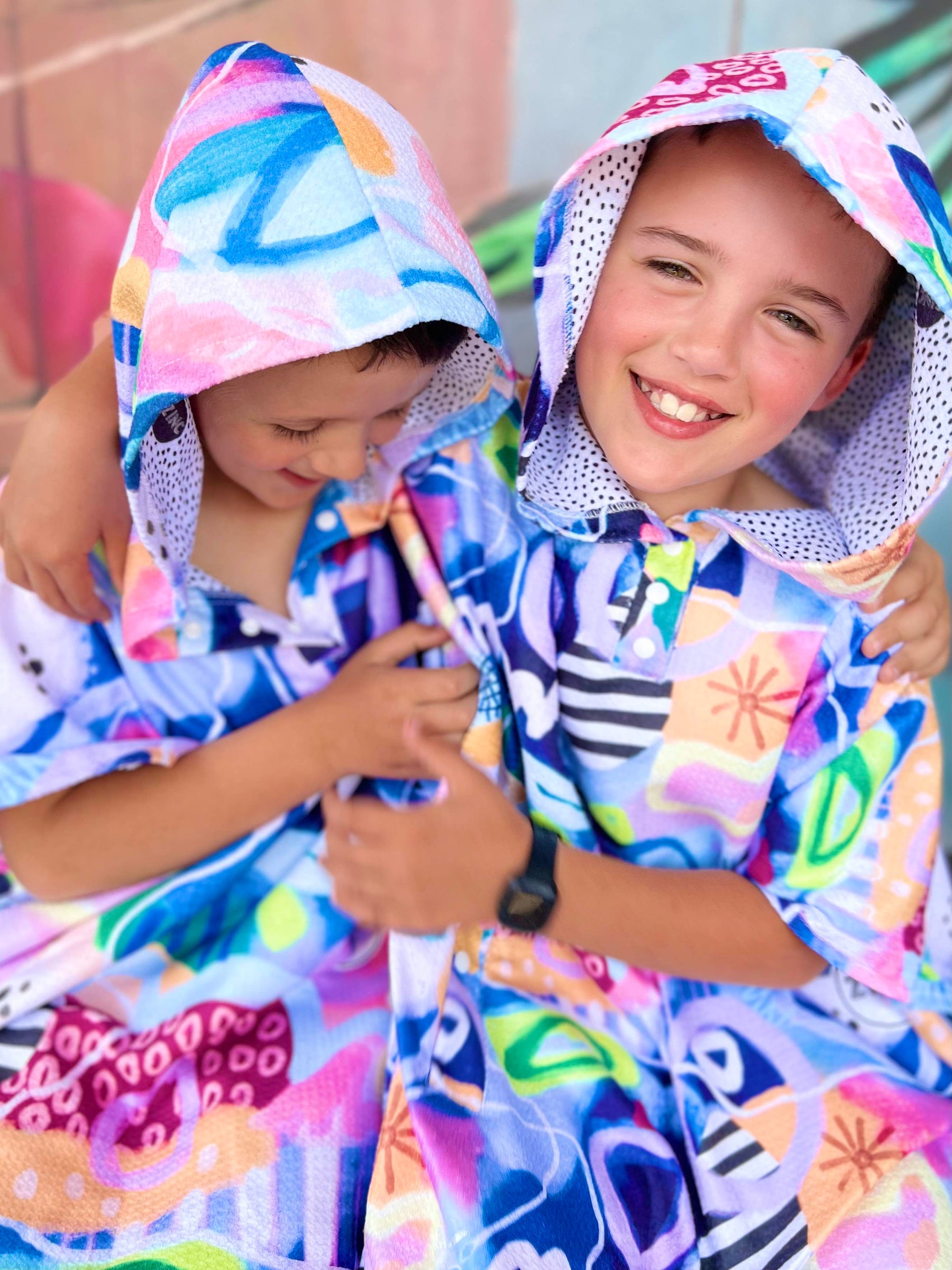 ZInc and CO X DEB
Deb shared her designs Wally, Absolute Chaos and Lala Land with Keryn from Zinc and CO to create premium hooded towels for babies, kids, teens and even adults. Cool enough to match the whole family! 
These hooded towels, are super soft and quick dry. They have pockets and snaps, are light weight and sand resistant. Super handy for keeping you protected from the Sun. Large enough to provide coverage for a sneaky quick change at the beach or pool.
Their sand-resistant fabric is the shortcut to a mess-free day of sea and sun. Each towel comes with a drawstring carry bag to hold gear and swimwear, easily carried on the back for child-friendly transportation.