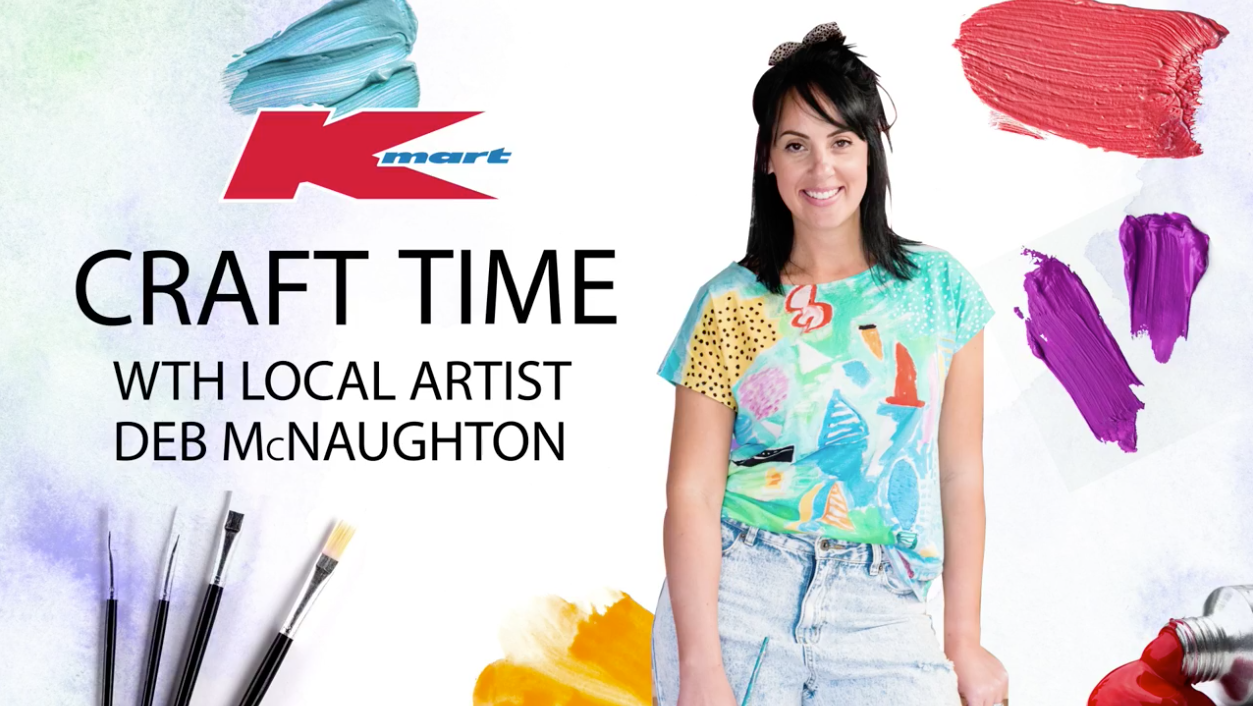 Kmart Australia X Deb
During the Covid - 19 Pandemic of 2020, Kmart Australia used their creativity to think outside the box and offer their customers a series of free online craft sessions every Wednesday afternoon for 6 weeks. 
Deb was invited to host a LIVE demonstration on how to paint your very own gift wrap using easy and accessible supplies. Viewers learned three simple but effective painting techniques and were given tips and tricks on how to level up their gift wrap game. 
With over 100,000 views and an abundance of positive feedback from online viewers, the 'crafternoon' was deemed a complete success.
The craft session with Deb can be viewed here: https://www.facebook.com/watch/?v=804846006711923&extid=a02JLxFPw2o1ig1A