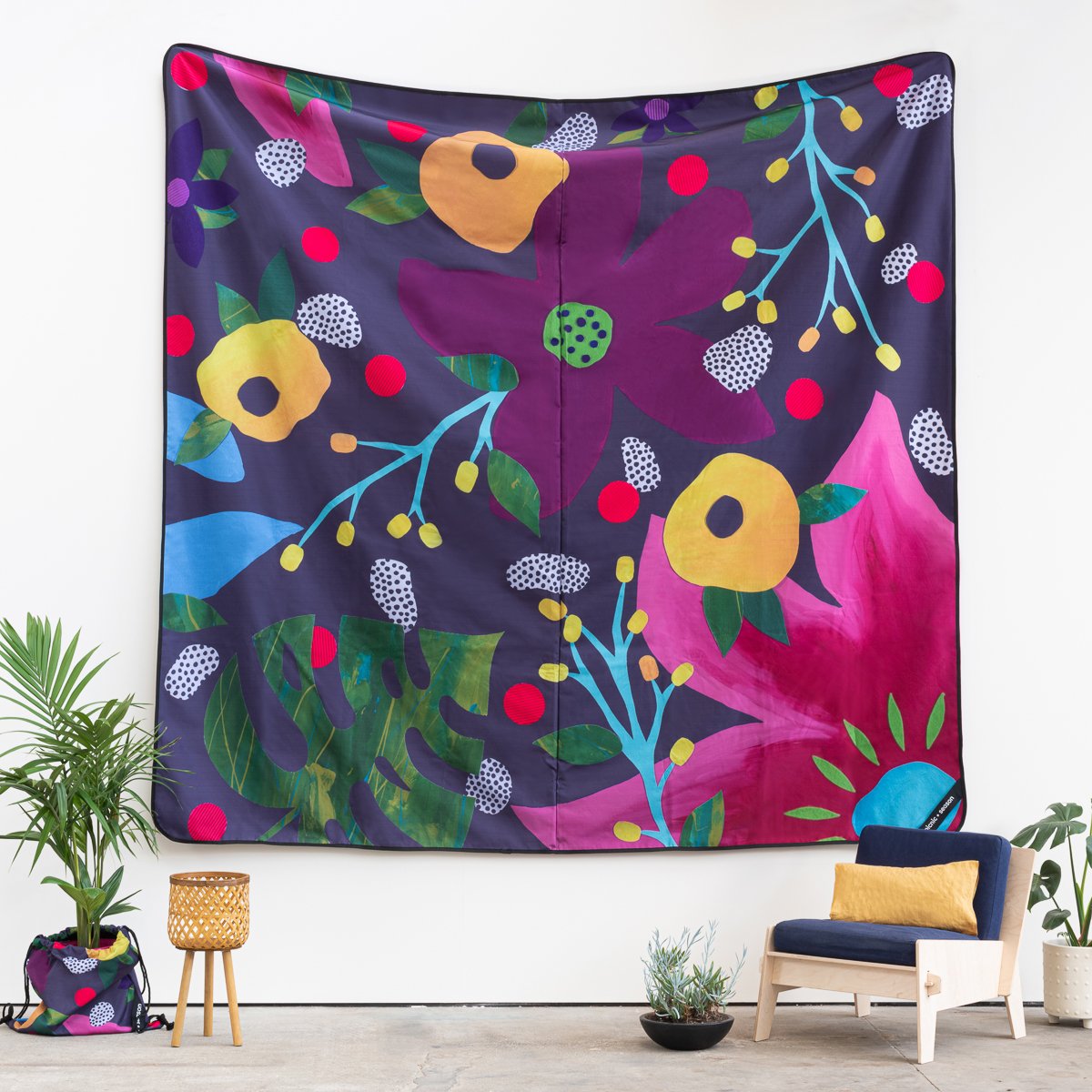 FLOWER POWER - Picnic Blanket
Deb McNaughton X Picnic Season collaborate to bring you this bright, outdoors-inspired debut collection of really big picnic blankets.
Each 2.9 x 2.9m picnic rug is a digitally printed, fine art reproduction that is literally larger than life. Deb's mixed-media, hand-created designs are the embodiment of Picnic Season in a visual sense; bright, fun and laid-back.
What else makes this the perfect picnic rug?
IT'S REALLY BIG!
At 2.9 x 2.9m it comfortably seats up to 9 adults and lots of mini humans.

IT KEEPS YOU DRY
Sturdy waterproof PVC backing.

IT'S EASY TO CLEAN
DuPont Teflon© stain and water-resistant top side encourages liquid to bead and makes it harder for stains to stick and easier to remove.

IT WON'T FLY AWAY IN THE BREEZE
Made with reinforced eyelet corners
Comes with a four-pack of super-strong aluminium Picnic Pegs to ensure your picnic stays put on the grass.

EASY TO CARRY
Keep your hands free to carry the important stuff and up the fun-factor with a matching, water-resistant, lined drawstring backpack
IT'S SIMPLE TO FOLD
No velcro or origami skills required. Just fold down into a square shape til you can't fold no more.

PROUDLY DESIGNED IN AUSTRALIA
Total weight of Rug + Backpack + Picnic Pegs set is 4.7kg
100% Polyester